SPOTIFY - PRIDE 2018

To celebrate Pride we partnered with Netflix Queer Eye's Fab Five to curate our Spotify Pride hub.

Each member spoke to how music empowered them to live at full volume.

Site Experience
We built a site that compared your streaming data with Queer Eye's Fab Five to give Spotify users their musical match.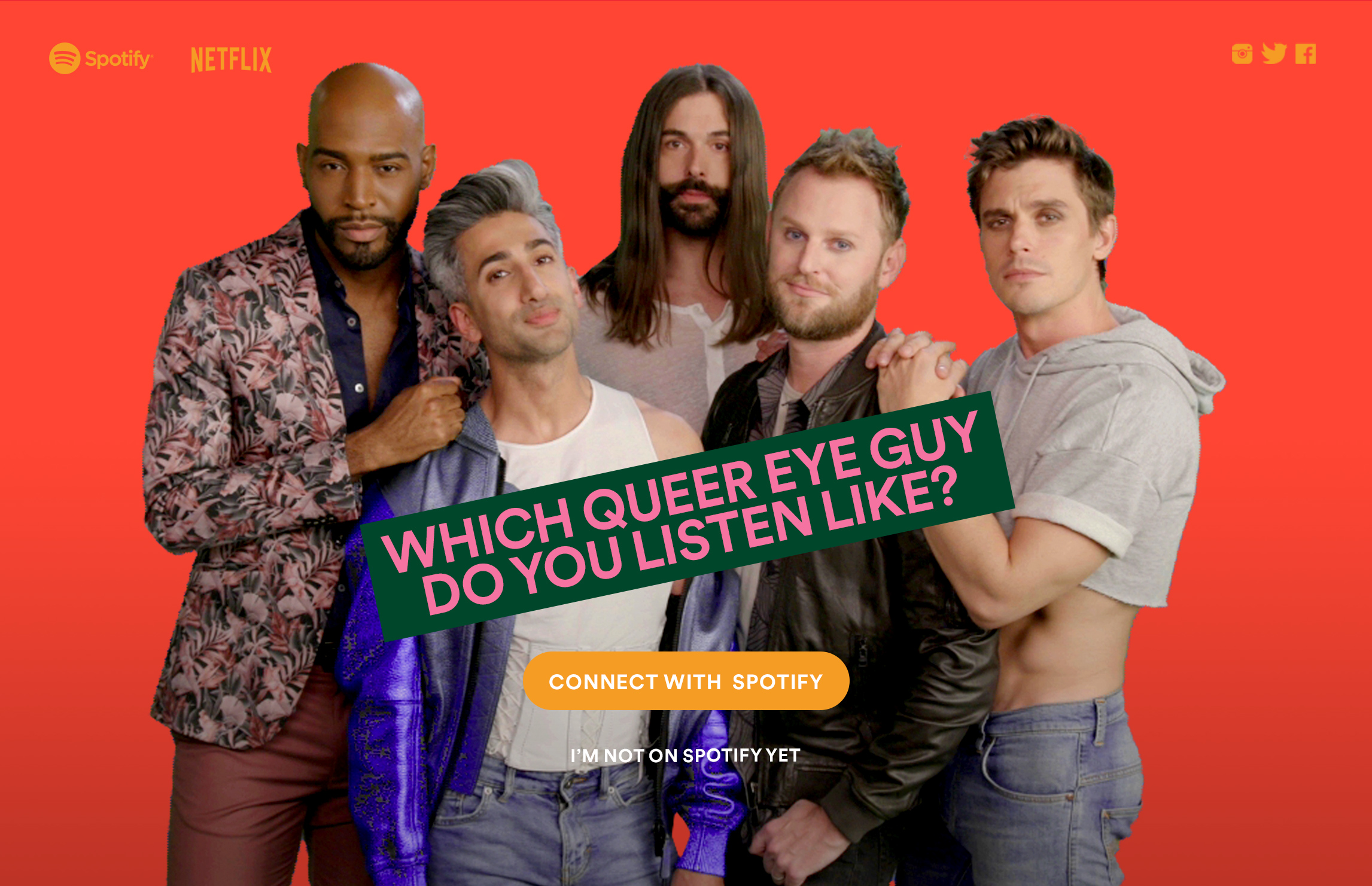 Extras
In addition to working with Queer Eye's Fab Five, for the month of June we added an easter egg to the Spotify platform. Whenever users turned the volume all the way up a special pride message would appear, reminding us to live our lives at full volume.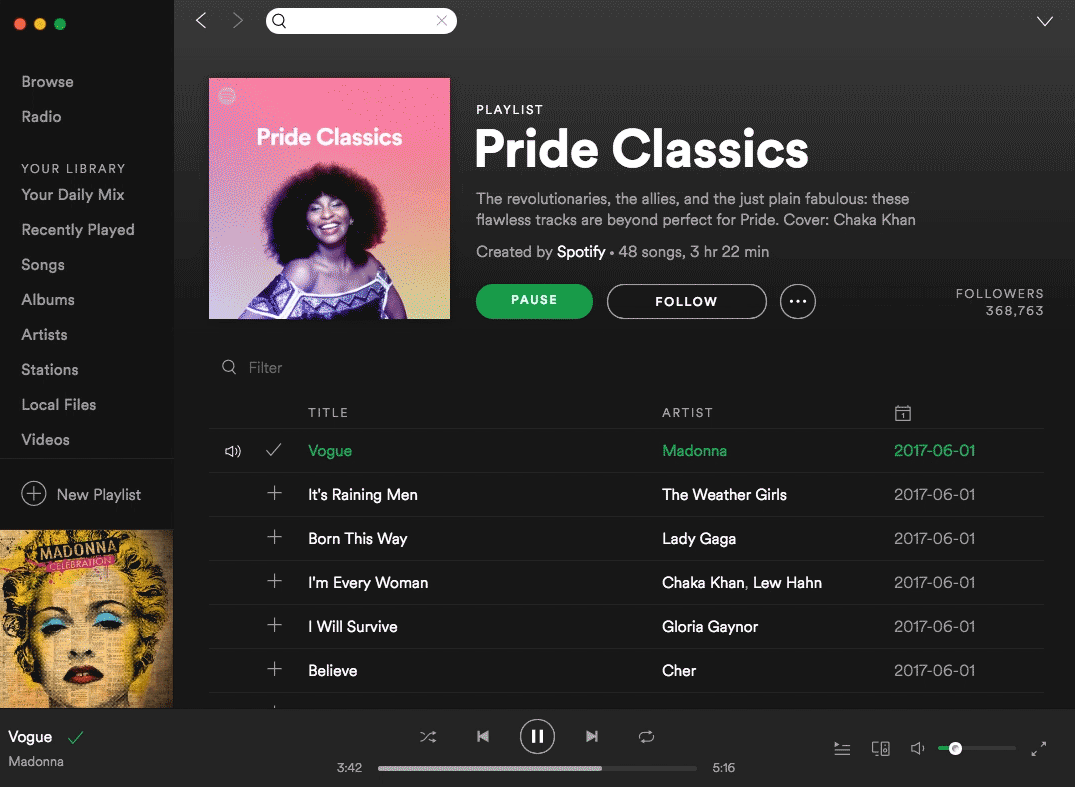 Finally, to celebrate and support neighborhoods that have become safe spaces for LGBTQ persons to live at full volume, we commissioned LGBTQ+ artists from each of these cities to create mural artwork that celebrates pride accompanied by a Spotify code that directs the user to the Pride Music Hub on platform.

Miami Mural by Virginia Zamora



NYC mural by John Lisle



Bay Area mural by Crystal Vielula



Toronto mural by Maia Boakye